Eat vegan for a week, or longer if you chose. Eating vegan does not have to be hard or expensive when it comes to feeding your family. As I was transitioning away from meat, I found it difficult to cook meals without a side of meat. I want to give you, my friend, what I wish I found on my transitioning journey: a whole weeks worth of vegan meals and recipes, plus the shopping list to make your vegan week and journey easier!
Feel free to switch up the daily vegan meal preps to your liking. Minor ingredients are not listed on the shopping list for some of the recipes. Add or take away from the recipe as you please. I always adjust mine to meet my family's comfort and needs. And as always, if you don't have it, improvise and replace an ingredient to save money. Enjoy a week's worth of eating vegan!
Important Note: Sprinkle nutritional yeast (written on shopping list) on you dinners to get your daily B12 vitamin that you would usually get from animal products.
Breakfast: Eat Vegan For A Week
Oatmeal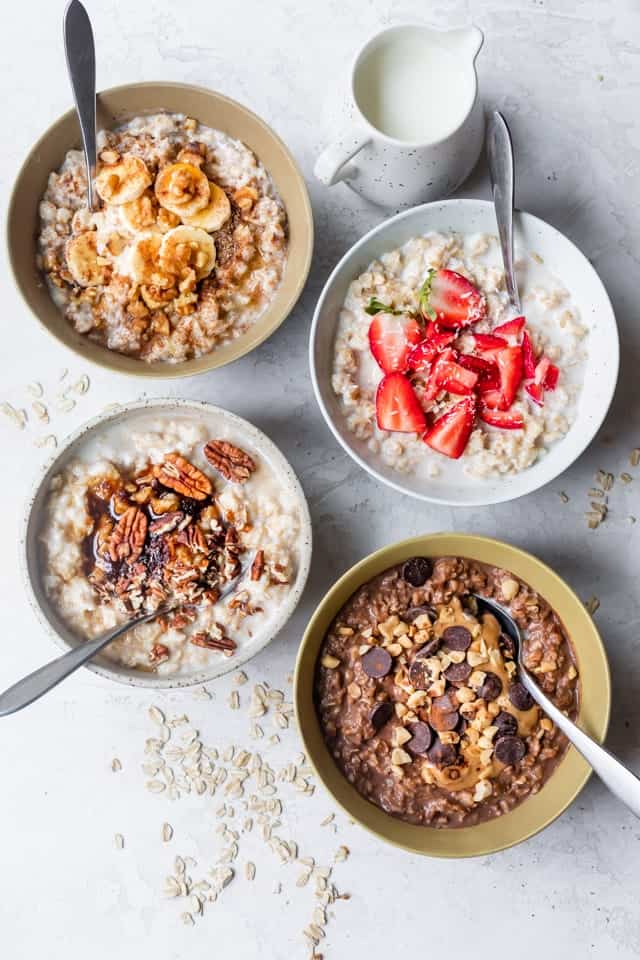 Quite honestly, I'm surprised I haven't turned into a pile of oats yet! My family and I eat it almost everyday, which makes eating vegan for a whole week less challenging. The best part is you can switch it up for different flavors as you please. This is a great one for the family because there are topping options available for everyone to enjoy. Get the recipes here.
Overnight oats
There are definetly mornings where I just want to grab my breakfast and go. No morning preporation or scrambling around the kitchen. Well here it is, more oatmeal! Enjoy an overnight chilled oats with nice a swirl of peanut butter in almost every bite. Get the recipe here.
Avocado Toast
Anything that involves avocado is on my list! My kids and I absolutely love this dish. This can also be eatin for lunch or a mid-day snack. Avocado slices topped with diced red pepper, and a squeeze of lime juice. Sometimes I spead coconut oil on the bread before toasting it for addition flovor and some healthy fat.
Fruit bowl
This is my type of salad. To keep the cost down when buying fruits, select fruits that are in season. We all know strawberries can be pricey, there are lots of BOGO deals on strawberries during season, so look out for those. To add some flair to your fruits, get recipe here.
Vegan Pancakes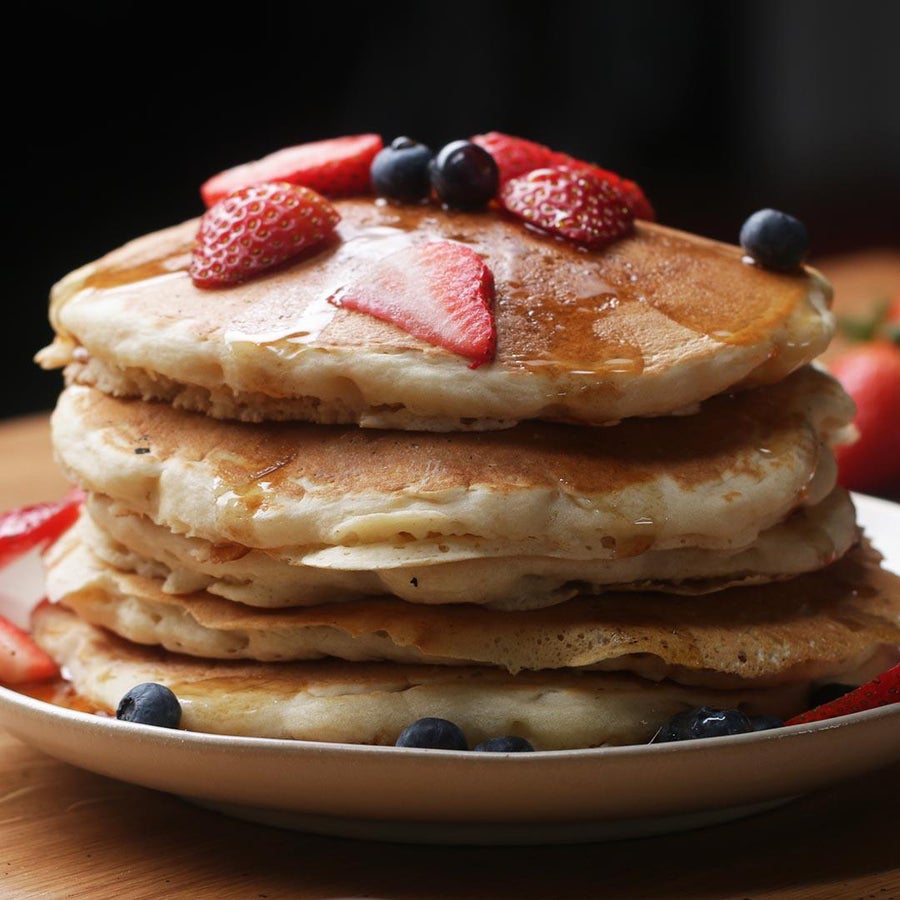 Let's be honest, who has time in the morning to get themselves ready for work, get the kids ready for school or childcare, and then whip up a batter to make pancakes without being late for work or missing the bus? Even though I'm a stay at home mom, I've lived the working mom life. Mornings are not easy! But thank goodness for weekends and holidays. Get the kids involved and whip up some dilicuous pancakes with your favorite fruit toppings. Get the recipe here. If you prefer a gluten free route, this is my ultimate favorite banana oat pancake recipe.
Cereal
Simple, easy, delicious. I am not the biggest fan of non-dairy milk, to be honest, but my kids LOVE it. Unless I'm using it for cooking purposes, I barely drink it. Until I found the perfect one! Target's brand, Good and Gather, almond milk is at the top of my list for my non-dairy milk of choice. I also love their Organic Honey Nut Hoops. The combination is delicious, just perfect. It may take a few tries to figure out which non-dairy beverage is worth it, but you'll find it. California Farms nut milks are also at the top of my milk for deliciousness. But if your like me and have the time to make your own milk, check out this recipe.
Lunch: Eat Vegan For A Week
It is so hard to find vegan and vegetarian option outside of the home during lunch hours, at least for me. These lunch ideas takes 3-10 minutes to prepare. But if I could give one important advice, make enough dinner for leftovers to enjoy for lunch or another dinner meal.
Peanut Butter and Jelly
Chickpea Avocado Salad
Filling and delicious. My one year old loves it and so do I. At first I was on the edge about raw onions but the flavor it adds to this meal gives it the perfect balance. Get the recipe here.
Peanut Butter and Fruits
Dinner: Eat Vegan For A Week
Tacos
Let's taco-bout it, can you really go wrong with tacos? Get the recipe here.
Vegan Mashed Potatoes
This mashed potato recipe is everything, from texture to flavor. Sometimes when I do not have butter on hand, I use coconut oil instead. a spoonful of nutritional yeast also gives it a nice cheesy flavor that is not overpowering. Get the recipe here.
Sautéed Spinach
This recipe calls for fresh spinach, but frozen can also be used. Feel free to destem the fresh spinach and chop them up before adding them to the pan. Get the recipe here.
Red Lentil Curry
Crockpot recipes, always a win in my book. This is actually one of my favorite curry recipes. This could be eaten with your grain of choice or with some naan or flat bread. Get the recipe here.
Pasta
Creamy Vegan Lemon Asparagus Pasta. Get the recipe here.
The recipe calls for thyme, but I do not use it when making this corn side and it's just as delicious. Get the recipe here.
Your Turn
I hope this guide served you well in eating vegan for a week. I would love to hear which recipe was your family's favorite. Please leave a comment below.