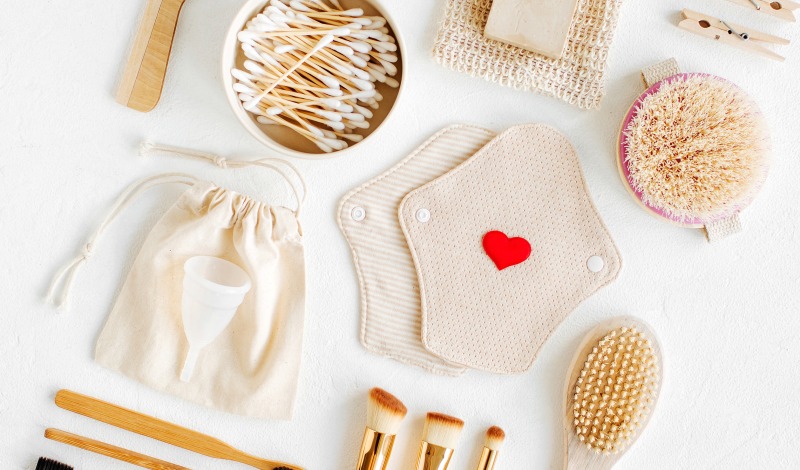 Period Products Review
I love my period, I know, weird right? What's even more weird? I love it when my flow goes the whole 7 days during my cycle. My period lets me know that I am regulating just fine and regularly menstruation actually helps cleanse the body. So what better way to care for myself during those monthly cycles than with safer eco friendly feminine products.
Most pads have harmful chemicals, some of which are carcinogens. If I'm going to have something in contact with my vagina for 24 hours, 7 days a week, I want to make sure my body is not absorbing any toxic chemicals.
I listed a few eco friendly pad alternatives that I have tried myself and/or am currently using: Menstrual cup, Washable cloth pads, Period underwear, and Organic cotton disposable pads.
Menstrual Cups
Menstrual cups are very eco friendly! They can also be worn for up to 12 hours at a time! Empty cup and Repeat. Not to mention, menstrual cups and cloth pads are better for the environment because they can be used for years with the proper care. They last about 5-10 years.
My first thought when I learned about menstrual cups were "how do you put it in…what if it over flows inside of me…and what if I can't remove it?" Lets just say it's the easiest mini birth sessions ever, plus some finger work, ha. But after a few times of inserting and removing it, easy peasy! I didn't feel any discomfort while wearing the menstrual cup. It felt nice not to worry about changing my pad every few hours. Another pro is that I showered with it too, and I also used that time to rinse the cup out and reinsert. The menstrual cups can be worn with pads for extra security.
Reusable Menstrual Pads
Cloth pads are my current favorite and they are definitely eco friendly. I've been using them since 2015. And yes, they're still holding up if you're wondering, a few stains strong too! My purchase was from GladRags. I plan to order again in the near future so that I can use only cloth pads during my periods. The only thing for me is they have to be washed right after they're used, or soaked until it's ready for washing to avoid blood stains. If you don't mind stains then just throw them in the laundry bin after removing the pads. No judgment there, I've had those days.
I found that once I switched from commercial pads to cloth pads I had little to no odor during my periods, and I was less insecure and worrisome during menstrual days. Cloth pads are more breathable, they allow moisture to evaporate and less moisture means less odor. A few wedgies here and there but it's all worth it.
Period Underwear
I've only ever worn Period Underwear a few times, and I felt confident every time! I have a moderate flow but I bought a heavy flow option for extra security. It's literally just like wearing underwear, no diaper or bulky feel at all, at least for me. No bulging in the back while wearing fitted clothes. The underwear is from Thinx, they have some cute color and style selections to choose from. There's nothing to remove or insert with these underwear.
Period Panties built in protection from tip to tip inside of them. The underwear can be worn up to 6 hours and the heavy flow ones hold up to 4 tampons worth of bleeding. I have mine in black and it holds up well with each wash, no shrinking or color changes at all. If there are stains, I won't know because its a dark underwear. I am really loving all the comfort and protection it provides. The other side of the story? I have to take the underwear off at some point to replace it with another clean product or underwear, I try to wear dresses during those days for less hassle.
Disposable Pads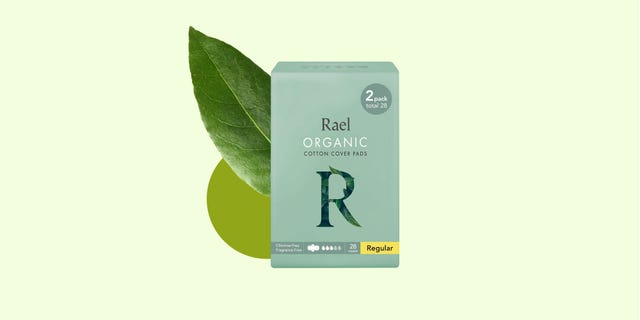 I will be converting to only cloth pads to be more environmentally and eco friendly, and because I believe it's best for my lifestyle and body. I do wear disposables for the first couple days during my cycle. When selecting a brand, I look for 100% organic cotton pad cover, chlorine free, and fragrance free. My current ones are Rael and Azalea. Keep in mind, not all organic pads are created equal. There are so many out there right now. Take a look at a few more organic cotton menstrual pads.
Be Kind to the earth.